Book with confidence despite Covid-19!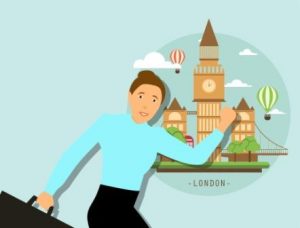 You are motivated and willing to come to the UK but reluctant to book an English class because of Covid-19 and all the uncertainties it implies. We got you! At Nacel English School London, we understand that making plans during this pandemic is not easy. This is why we have decided to create specific COVID-19 sales conditions, to support you during the special sanitary measures currently in place. Book with confidence and make your booking process and your experience in London as smooth and profitable as possible! Here is a little overview of what we put in place!
Book with confidence in 2021!
A very protective cancellation policy
COVID-19 means that things are uncertain and can change quickly. That's the lesson we all learned! If you are concerned that you may not be able to cancel your English course in London or that you will not get a refund, don't worry! At Nacel English School London, we allow you to cancel your course for any coronavirus-related reason up to 7 days before your course start date. You will get a full refund or receive a credit note, valid for 18 months from the course start date.
If you have to cancel less than 7 days before the course start date because of a covid-related issue, you can easily transfer to an online course or ask for a credit note that will be valid for 18 months from the course start date.
Safety and prevention at Nacel English School
We do everything we can to guarantee the safety of our students and staff at the school! Our safety measures obviously comply with the UK government guidelines and those of the British Council. We constantly update them depending on the evolution of the pandemic.
We have created specific Covid-19 guidelines to suggest some things you might want to take in your suitcase for your own safety during your English course, such as your own pencils and notebooks.
Face masks or visors are mandatory inside the school and during the English courses for teachers, students, and staff. Social distancing measures are established and respected inside the school. We also make sure that each class has their own classroom, and that each student has his own allocated desk to prevent the spread of the virus.
Our programme of social activities has been modified and adapted to the pandemic. It now puts an emphasis on outdoors and online activities to respect the UK government guidelines.
Extra-precaution
At Nacel English School London, we take extra-precaution in case one of our students has come into contact with someone who has COVID-19. We offer this student the opportunity to continue his or her English course online during the time he or she needs to self-isolate (usually 10 days). If the whole class needs to self-isolate, then the class will obviously continue, but online.
If a student tests positive, then the whole class will need to self-isolate for 14 days.  This is because it takes up to 14 days for the symptoms of COVID-19 to develop. These rules might change, consult with the latest National Health Service guidelines if you want to have the most updated guidelines.
In the unlikely event of a Government shutdown, all courses will be moved online.
If you have any question, please do not hesitate to contact us! Book with confidence.