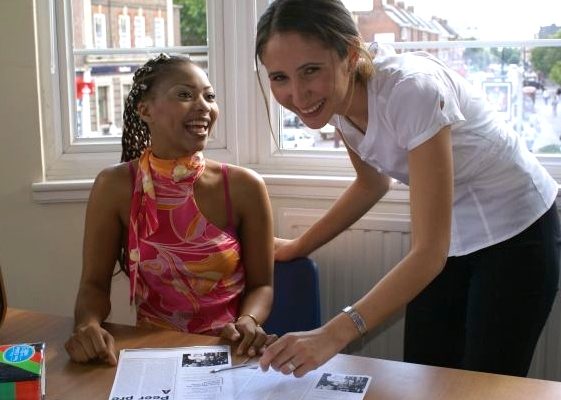 Working as an Au Pair in North London? Looking for Au Pair English courses around Finchley central? We have the right and affordable course options for you to improve your English while staying and working as an Au Pair in North London!
As an Au Pair student, we know that you need flexibility in your timetable.
We know that you have your baby-sitting and household duties to complete and we know that you also wish to use your free time to explore London!
We understand that you have a limited budget for your own expenses.
We can therefore adapt our Au Pair English courses to your needs and purse! Just come to visit us at Finchley Central and we will be happy to discuss our options with you.
You can choose morning, afternoon or evening courses, and you can choose to study for 4, 6, 9, 12 and 15 hours per week or more depending on your needs. Choose your intensity depending on your current English level and your budget. We also encourage you to prepare English language exams while being an Au Pair in North London: consult us to determine the most suitable exam type and level.
Our Au Pair English classes will help you to communicate and understand better written and spoken English. You will increase your vocabulary and feel more confident speaking with your host family and their children.
We will closely tutor your progress and discuss with you further actions.
Last but not least, you will have the opportunity to meet and socialize with young adults from all over the world who came to North London just like you: enrich your London experience and make friends with us!
Read more about the experience of one of our Au pair students on her blog.
Learn more about our Au Pair classes in North London
Please contact us on 020 8343 3567 or info@nacelesl.co.uk to book your free level test and free lesson. Or just visit us in Finchley Central!
Free trial English lesson in London!
Free entry test!
Book your English course near Barnet and East Finchley at the Nacel English School London.
We have years of experience in working with Au Pair English students in North London: we look forward to welcoming you to Nacel English School London.