Course Summary

Hours per week: on group's demand
Days per week: 5 or less.
Timetable: On demand.
Start date: September to June.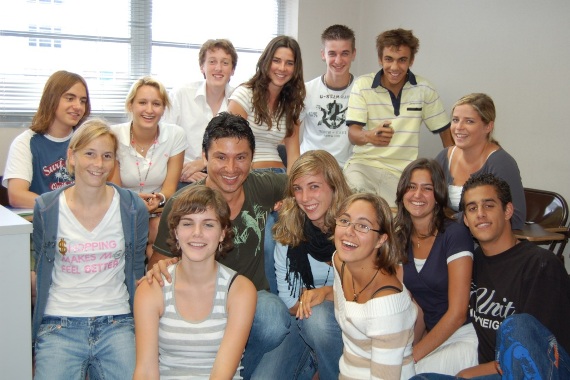 Nacel English School London is your priviledged partner to design your Junior English courses in London; juniors (under 16 years old) are welcome at school if they come in a closed group from September to June. Please note that independent juniors cannot attend Nacel English School London during the summer months of July and August, which are exclusively dedicated to 16+ independent students. During the rest of the year, we can dedicate a private course for the junior groups.
You are a teacher or a group leader? Our team of professionals carefully listen to your needs, educational project, planned dates, group size and budget and helps you to design your own program in London.
Explore now the possibilities offered and check out examples of Junior English courses in London:
English school trips to London: High School classes and teachers have special needs, interests and budget. The length of their school trip may vary from a few days up to several weeks. Their educational focus may be varied: English language study, Cambridge exam preparation, History of the UK, English Literature etc. We do our very best to adapt our proposal to your specific demand. We may arrange visits to local British schools or even work experiences for High School students aged 16+. Inquire!
London English camps for junior groups: Juniors groups usually come for 2 or 3 weeks, during their school holidays. They not only look for an English course, but wish to discover London attractions, experience the local culture and have fun! Rely on us to design for them an enjoyable stay in England! Check out our Realia program, available to junior closed groups anytime during the school year, from September to June.
ACCEPTED ALL YEAR – POPULAR CLOSED GROUP PROGRAMMES:
English + Activities – Visit the Famous sights of London with our English Teachers
English + Computer Coding – Become a creator of technology not just a user
English + High School Experience – Get great insights into the British Educational System, develop your
social skills and have the opportunity to make friends with native English students.
English + Work Experience – Be introduced to the world of work, to maximise your future employment prospects.
Business English + Visits to UK companies – See how companies, in different sectors, operate in the UK and
have the opportunity to gain valuable knowledge and make new contacts.
Realia Method English on the Streets of London – Study English and learn about London's history and culture
outside of the classroom.
English Cultural Programmes for Mature Students – Visit famous London attractions and learn essential
English for traveling
Please enquire for further details and prices.