Course Summary

Hours per week: On demand
Days per week: On demand
Timetable: On demand
Start date: On demand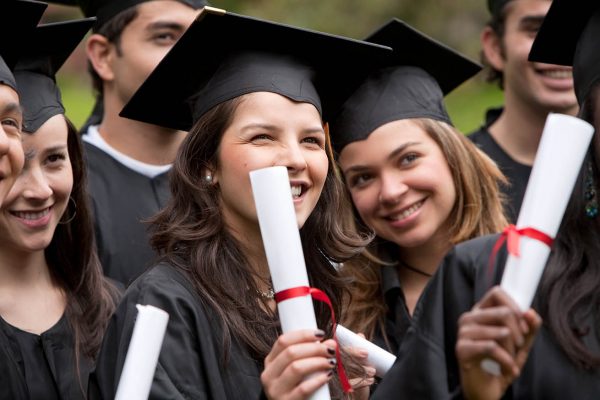 Get prepared for your future: book a language course in London focused on English for University and improve your study skills! If you want to graduate from an English University, our University Foundation Programme is the perfect starting point for you!
Our University Foundation Programme is a course dedicated to English and study skills for University.
It provides a comprehensive introduction to academic study in English; preparing you for every aspect of university life.
The course includes academic English language tuition (focused on English for University), IELTS exam preparation, and study skills development, ensuring the best possible start for entry to your degree course.
Our IELTS Exam Preparation course focuses on the four components of the exam – listening, reading, writing and speaking. The course will expand your grammatical skills and develop your academic English language skills and vocabulary. The course will also improve your exam technique by including regular examination practice to get you used to work under examination conditions.
Our academic English language tuition provides you with the skills required to perform in an English-speaking academic context. We will prepare you for your degree-level study by ensuring you are familiar with the academic environment and conventions of the British Higher Education system. You will also have the opportunity to listen to academic lectures, deliver oral presentations, read academic texts, plan and produce academic essays and participate in seminars and debates.
Throughout our University Foundation Programme, you will benefit from small class sizes, one-to-one tutorials and dedicated pastoral support from a committed team of staff.
Excellent location in London
To maximise your learning potential and experience all the capital has to offer
What better place to study for your University Foundation Programme than in one of the most exciting and dynamic cities in the world!
London is home to some of the best museums, art galleries, shopping, theatres and restaurants in the world; so why not make it your home and study with us in London!
Studying at Nacel English School means you are at the heart of the capital's social scene. Many of London's famous landmarks such as the British Library, British Museum, Big Ben, Buckingham Palace, the London Eye and Trafalgar Square are located only a short underground/bus journey away.
Living in London with us will provide you with an insight into British culture; and you will have a London base if and when you decide to visit London again.
Everyone should experience London at least once in their life, therefore experience England's major city before beginning your university course!
We will still be your London family even when you start your life at university.
Smaller class sizes
Permitting more personalised attention, accelerating academic progress
Nacel English School is a smaller institution; therefore our teachers have more time to dedicate to your individual academic progress. You will receive increased personal attention in and out of class. This initial personal attention is fundamental to your later success at university.
We will continuously monitor your academic progress, and give you regular one-to-one tutorials to discuss and advise you on how to improve further.
Specialist IELTS and EAP teachers to lead you to University
We have decades of experience in teaching English to international students, and our highly-qualified teachers are experts in teaching IELTS and EAP. They understand the methodology necessary to enable you to learn the study skills and research methods required for your undergraduate degree course; therefore, helping you to reach your learning goals and preparing you thoroughly for the challenges of higher education and your university studies.
Classroom learning integrated
With relevant social and cultural activities around London
Being a student at Nacel English School involves much more than studying in the classroom.
You will benefit from our effective combination of inspiring classroom lessons linked to social and cultural activities that only London has to offer, to improve your academic English language level (especially your English for University). This integrated language programme allows you to maximise your language and cultural learning potential rapidly in a fun and interactive environment.
Dedicated team of professional
Dedicated staff to support your every need
We pride ourselves on providing a friendly and welcoming atmosphere, as we realise it is very important you feel at home whilst you are studying with us.
We are always happy to help and advise on any matters of concern you may have throughout your college experience. Our specialist University Advisor will also help with any issues on university life.
We get to know our students very well and have built many long-lasting friendships all over the world. Learn English for University and start your future with us!