Wir sind stolz darauf, sagen zu können, dass wir Akkreditierungen vom British Council erhalten haben und dass wir von ISI (independent Schools Inspectorate), einem Mitglied von English UK und UKCISA, sowie einem britischen Visa- und Immigration S Tier 4-Sponsor zertifiziert sind.
Schulakkreditierungen: ISI ist die Agentur, die von den britischen Visa s and Immigration zur Durchführung von Educational Oversight Inspektionen von Private Further Education Colleges und English Language Schools in England und Wales zugelassen ist.
Die Nacel English School ist eine am besten bewertete ISI (Independent Schools Inspectorate) School; die maximale Einstufung in allen Kategorien aller Inspektionen zu erreichen. Die Kategorien sind:
Wirksamkeit von Governance, Führung und Management
Qualität der Lehrpläne, Lehren und Leistungen der Lernenden
Die Wohlfahrt der Studierenden, einschließlich Gesundheit und Sicherheit
Diese Leistung zeigt unser anhaltendes Engagement für die Bereitstellung von "High Quality Education with Personal Attention" sowie ein hervorragendes Maß an Unterstützung und Wohlfahrt für unsere Schüler. Es ist die höchstmögliche Reihe von Ergebnissen.
Bewertet wurden folgende Kategorien:
Qualität von Lehrplan, Lehre und Lernen
Das Wohlergehen der Studierenden einschließlich Gesundheit und Sicherheit
Governance, Führung und Management
Klicken Sie auf das obige ISI-Logo, um die vollständigen Berichte anzuzeigen.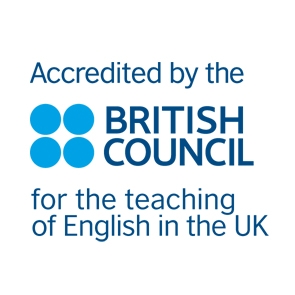 Die Nacel English School ist vom British Council Accreditations UK akkreditiert, einem Qualitätssicherungssystem für den Unterricht von Englisch als Fremdsprache. Um eine Akkreditierung zu erhalten, musste die Nacel English School die Inspektionen des British Council bestehen.
Weitere Informationen zu Akkreditierungen finden Sie auf der Website des British Council.

Die Nacel English School ist Mitglied der English UK, der weltweit führenden Vereinigung für Sprachunterricht akkreditierter Sprachzentren, und hat einen strengen Verhaltenskodex, dem wir folgen. Die Mitgliedschaft wird nur Sprachschulen gewährt, die nach höchsten Standards akkreditiert sind; Gewährleistung der besten Lehre und Betreuung der Schüler. Unsere Mitarbeiter nehmen an Englisch UK Trainingstagen und Bildungskonferenzen teil. Wir sind auch Mitglied von English UK London.
Weitere Informationen finden Sie auf der Website von EnglishUK.
Die Nacel English School ist ein britischer Visa- und Immigrations-Tier-4-Sponsor und im UKVI-Sponsorenregister (unter Twin Towers English College) eingetragen. das bedeutet, dass wir Studenten, die ein Visum beantragen, im Rahmen des Punkte-basierten Systems der Stufe 4 sponsern können.
Um dies zu erreichen, mussten wir die strengen ISI-Inspektionen bestehen und uns an die strengen Vorschriften der britischen Grenzbehörde halten.