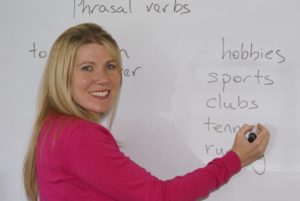 The Nacel English School London runs a wide variety of North London English courses. Classes take place on weekdays, either in the morning and/or in the afternoon. Our school is a British Council Accredited school.
You can enrol throughout the year, because courses are predominantly made up of academically self-contained daily classes. Our North London English courses are designed to suit our students needs, whatever they are: English for studies, English for leisure and tourism, English for professionals, English for teachers or even English for personal development!
You have the flexibility to choose various intensities, such as:
15-hour full-time,
a 21-hour full-time plus,
a 24-hour semi-intensive,
or a 30-hour per week intensive English course;
alternatively you may opt for tailor-made private English classes.
Choose your preferred English courses
Book your English courses in North London!
Our language school may be easily reached thanks to the Northern Line, as well as various bus lines of Barnet, High Gate, Hendon, Golders Green areas and many more! Opt of a friendly and quality language school in London!
Free Complementary Nacel e-learning course with the following school course enrolments:
3 to 24 week school courses will receive 3 months free access to the Nacel e-learning course
25 to 52 week school courses will receive 6 months free access to the Nacel e-learning course
53+ week school courses will receive 12 months free access to the Nacel e-learning course
Start improving your English with us before arrival and after departure!
As soon as your payment is received, you can request your log-in
details for your free Nacel e-learning course. The learning platform
will be accessible 24/7 from a computer, tablet or phone. Each
e-lesson lasts 45 minutes and will allow you to listen, speak, read
and write, improving your pronunciation, vocabulary and grammar.
This course is also adaptive, automatically increasing in difficulty
as you progress, as well as being adaptable to include the topics
that interest you most. It is available in 14 languages, which makes
it easier, especially for more low-level students! The school will also
be able to monitor your progress throughout your e-learning course.