The Nacel English School London runs a wide variety of English courses. Classes usually take place on weekdays, in the morning and/or in the afternoon. Enjoy exciting, dynamic English lessons with the personal attention you need to succeed at our British Council Accredited school. Learn English in London with us!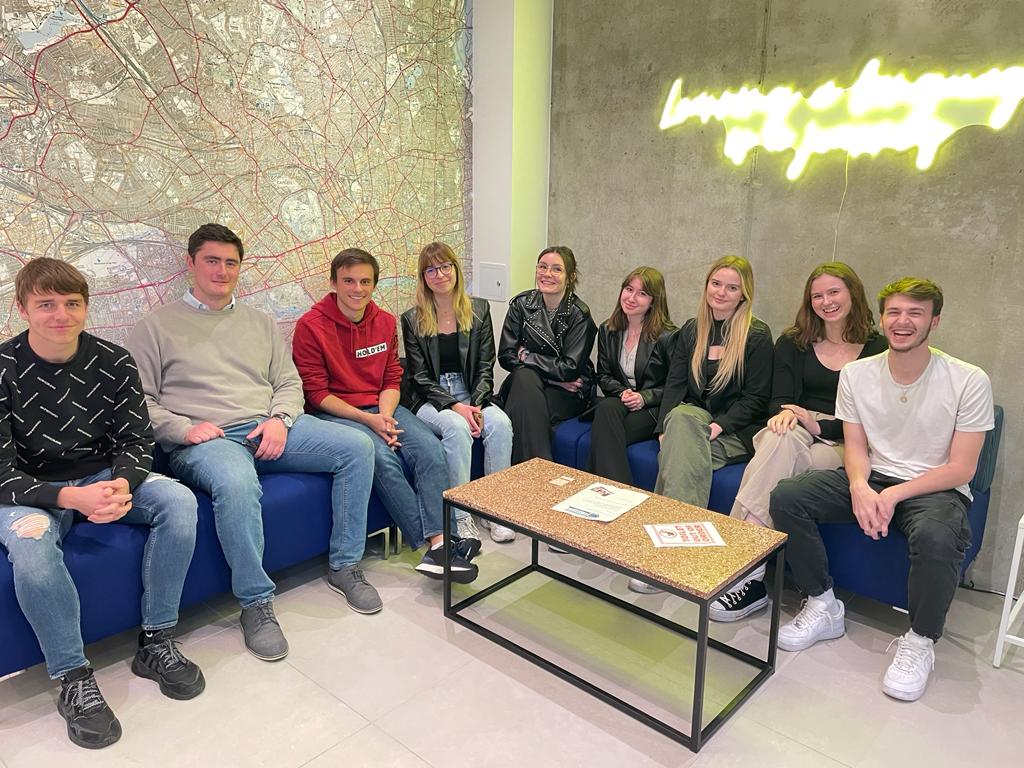 Our General English and English Exam courses prepare you for university in England, we have a 98% pass rate. We teach English for Professionals which focuses more on business vocabulary and work skills, you can also join our Job Club! We offer English for leisure & tourism and English for personal development if you want to learn English for fun or travel. We even have courses for English teachers!
You can enrol anytime throughout the year and get free access to our weekly school trips and activities in London. We are also certified by the ISI (The Independent School Inspectorate) and we are a Tier 4 sponsor for UK education visas. Our North London English courses are designed to suit our students' needs and the personal attention you receive, such as one-to-one tutorials and progress monitoring, helps you achieve all your goals.
Why learn English with us in London?
Learning English in London: choose the right English course
Whatever your English level is when you arrive in England, our ESL courses in London (English as a Foreign Language) allow you to learn English :
when you are available. Choose the right time for you: morning, afternoon or evening English courses, or even weekend classes.
at your own pace, 15, 20 or even 30 hours a week.
for the length that you can dedicate to your English studies: 2 weeks, a month, or for a long term, half a year or even a complete academic year, stay as long as you wish!
to prepare an English exam, to achieve your specific goals or to boost your General English skills;
on your own or with a group of English learners;
face to face with us in London or online, or both.
Extend your London English learning experience with our E-Learning Extra
Start improving your English with us even before you arrive or continue after you leave.
As soon as your payment is received, you can request your log-in details for your free Nacel e-learning course. The learning platform is accessible 24/7 from a computer, tablet or phone. Each e-lesson lasts 45 minutes and will allow you to listen, speak, read and write, helping you to improve your pronunciation, vocabulary and grammar.
This course is also adaptive, automatically increasing in difficulty as you progress. you can even customise it to include the topics that interest you most. It is available in 14 languages, which makes it easier, especially for lower-level students. The school will also be able to monitor your progress throughout your e-learning course.
Free Complementary Nacel e-learning course with the following school course enrolments:
3 to 24 week school courses will receive 3 months free access to the Nacel e-learning course
25 to 52 week school courses will receive 6 months free access to the Nacel e-learning course
53+ week school courses will receive 12 months free access to the Nacel e-learning course
Learn English with Nacel English School London. Discover our English classes in London:
This tutorial will introduce you to PHP, a server-side scripting language you can use to make dynamic websites and web applications.