Located in a desirable residential area of London, our London English School is only a 20 minute journey to the shopping district of Central London. Travelling in London is easy as Nacel English School has several fantastic transport links that you can use.
Our nearest public transport links are:
Metro / Underground Station:
Finchley Central Tube Station (a 3 minute walk from school) – Zone 4 on the Northern Line, High Barnet Branch.
Bus stops outside school:
Bus Number 82 – North Finchley – Victoria Station (via Oxford Street)
The bus stops directly outside Selfridges, the famous department store, on Oxford Street.
Bus Number 460 – North Finchley – Willesden High road (via Golders Green)
Bus Number 143 – Brent Cross – Archway (via Finchley Central / Hendon)
The bus stops directly outside Brent Cross shopping centre
Bus Number 326 – Barnet – Brent Cross (via Finchley Central / Whetstone)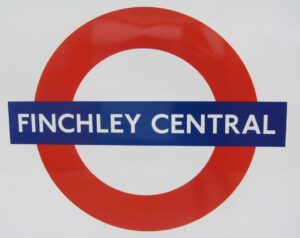 Students studying on a full-time course (14 weeks or more, 5 days a week) are entitled to receive 30% discount when travelling on London transport (underground and buses) when applying for an Oyster Card. If you wish to apply for this discount, please ask at Reception. The Student Discount Card applications go to TFL and it can take up to 2 weeks for TFL to send the cards.
For more information on travelling on public transport in London and up-to-date services, please visit TFL.
Click here for the London Underground Map.