Homestay - Live with a London family
Stay with a London family while you study
We have our own carefully selected network of friendly, caring families who look after our international students coming to stay in North London. This type of accommodation is managed by the school and we get regular feedback from students staying with London host families to make sure you're enjoying your stay. 
Many of our host families have been working with us for years and students often keep in touch with their "London family" long after finishing their studies.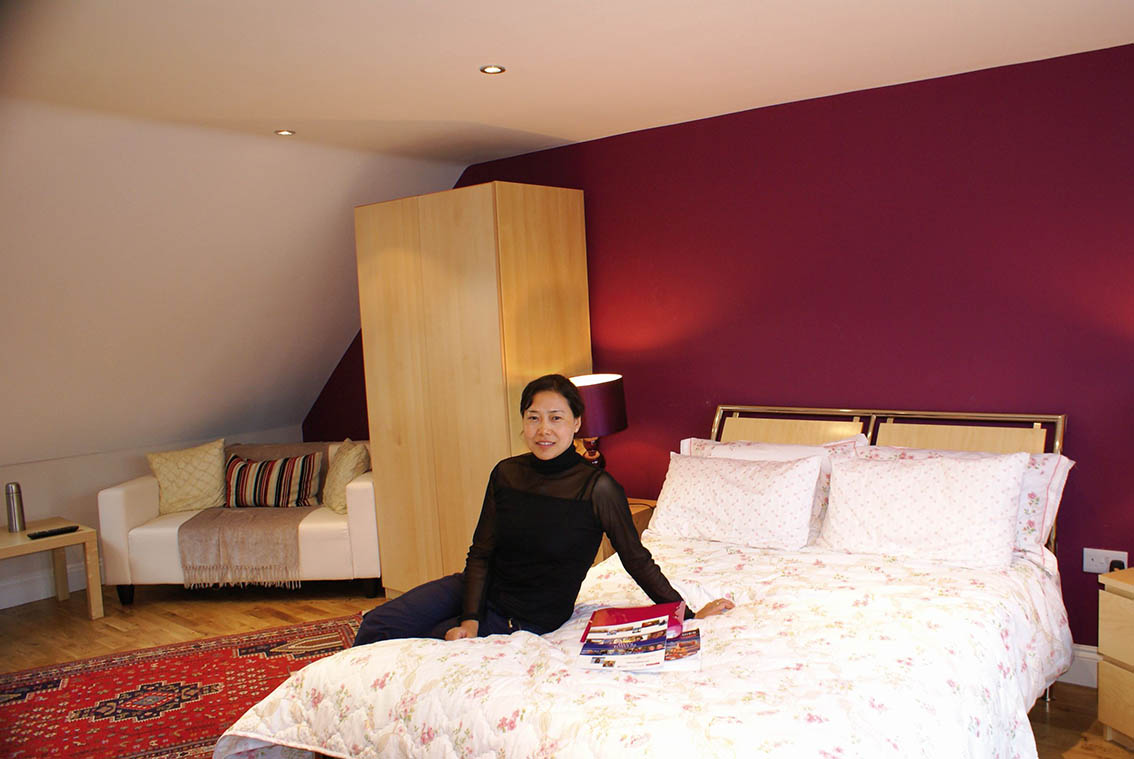 What should you expect from a homestay in North London?
Living with a homestay family gives students the chance to practise English outside of school as well as experience British culture and way of life in a real London family home. Plus, you'll have all the comforts of home like Wi-Fi, TV, and a comfy place to relax.
All our homestay options are located conveniently close to school, either within walking distance or just a few minutes by bus or metro (a maximum of 4 stops). With low transport costs and some meals included, this is the most affordable way to live in North London.
We have two types of Homestay available:
Half-Board – This includes both breakfast and evening meals, making it more economical and giving you the chance to enjoy meals together while you discuss the day's events in English.
Self-catering – This self-catering option includes breakfast only. But you have access to the kitchen for drinks and to prepare your other meals.
Accommodation Placement fee: £55
For more details, including Conditions of Enrolment, please refer to our Price List.
Shared room only available to students arriving and departing at the same time.
A food supplement of £35 – £42 per week will be charged to students with special dietary requirements. Please contact us for more information. This does not apply to vegetarians.
Superior Single Room weekly supplement £20
A limited number of en-suite rooms are available on request at an extra charge of £55 per week. The upgrade to an en-suite can only be confirmed once flight details have been received.
During Christmas (25th & 26th December) there will be an extra charge of £35 and full-board will be provided.
Summer supplement: £30 per week (From 25th June – 20th August)
Half Board – breakfast and evening meal
Students under 18 weekly supplement £10. Extra night will be charged at £40.
Self-catering
For students over 18 only. Extra night will be charged at £38.
Breakfast only – no use of kitchen
For students over 18 only.