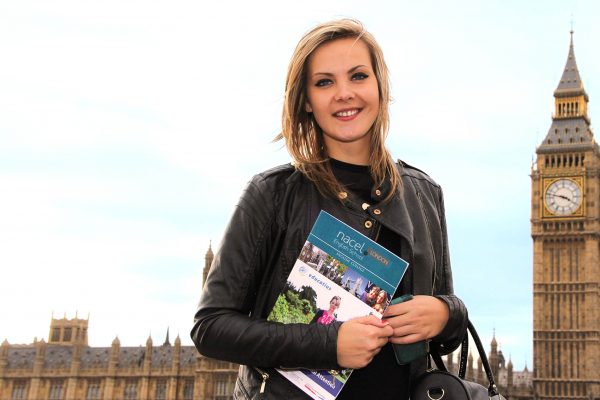 At Nacel English School, you can study General English courses from elementary to advanced levels. Depending on the time you wish to dedicate to your English studies, you may also choose among various course intensities, from non intensive to super intensive classes. You still hesitate? Contact us and we will be happy to help you determine which is the most suitable intensity, depending on your individual goals and level at the start of your course. Our General English courses in London are the best choice for those who need to improve their general skills. Specialized Professional English courses are also available.
What should you expect from our
London English courses ?
We use the most up-to-date, relevant course-books, materials and resources for teaching; in conjunction with a comprehensive English Language and Skills syllabus for each level. We regularly assess the quality of our courses and more their efficiency.
Our teachers aim to incorporate the latest, most effective English language teaching methods into their lessons while maintaining our core approach of developing and integrating your pronunciation, vocabulary and grammar, as well as your listening, speaking, reading, and writing skills.
The school stresses the importance of the teacher-student school relationship. For this reason, teachers will ensure you receive personal attention in and out of class; by, for example, individualizing the feedback provided when checking your classwork and homework, and discussing in detail your continuously assessed academic progress in monthly one-to-one tutorials; organized to ensure the appropriateness of your course.
Moreover, your progress is also measured by monthly level tests and exam practice tests. Depending on your progress, we will make proposals to adapt the content of your course or its intensity. We accompany you closely so that you can reach your goals.
As a consequence, our teaching has been rated as excellent by official government inspectors, and 98% of students additionally gave us a rating of excellent in the independently-run ISI (Independent Schools Inspectorate) online survey. Book your General English courses in London with the Nacel English School London!