Is IELTS needed to study at a UK University? We answer you.
If you would like to study at a UK University as an international student, you need to meet certain requirements regarding your proficiency in English. You might have to take the IELTS but you can actually study in the UK without an IELTS!
Learn more about the English requirements to study at a UK University!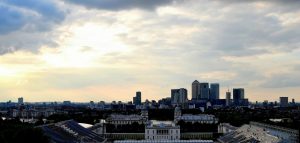 1. You might need an IELTS to apply for a visa
Depending on your situation, you might be asked to prove that you can speak, write, and read English at a sufficient level to apply for a Student visa. To do so, you can take a Secure English Language Test (SELT) such as the SELT by IELTS called IELTS Life Skills or IELTS for UKVI. You can have a look at our blog post on visa requirements to have more information.
2. Most UK universities have English language requirements
A lot of universities will ask you to have a certain level of English. The language requirements that you will need to meet vary according to the institution and the program you will choose. One way to prove that you have a satisfactory level of English is to take the IELTS and meet the score required by the University you target.
To do so, you can take an IELTS preparation course in London to help you prepare for IELTS!
3. But you can study at UK University without IELTS
Some universities waive the IELTS and conduct online interviews to assess your level of English. Here are some popular UK universities that accept international students without IELTS:
Northumbria University
The University of Bolton
The University of Northampton
The University of Plymouth
Portsmouth University
Aston University
The University of Warwick
Birmingham City University
The University of Bristol
London South Bank University
Once you got in, you will need an official letter from your university stating that you meet the English language requirements in order to apply for a Student visa.
If English was the primary language of instruction at your school or university, you can also prove your English proficiency using your school scores if the university you target accept it.
Keep also in mind that you do not absolutely need the IELTS, you can also take another English language test such as the Cambridge English exam!
If you want to take an IELTS course in London or prepare for any Secure English Language Test, Nacel English School London is here for you! Inquire now to successfully apply to study at a British University.