Learning English with subtitled songs is fun!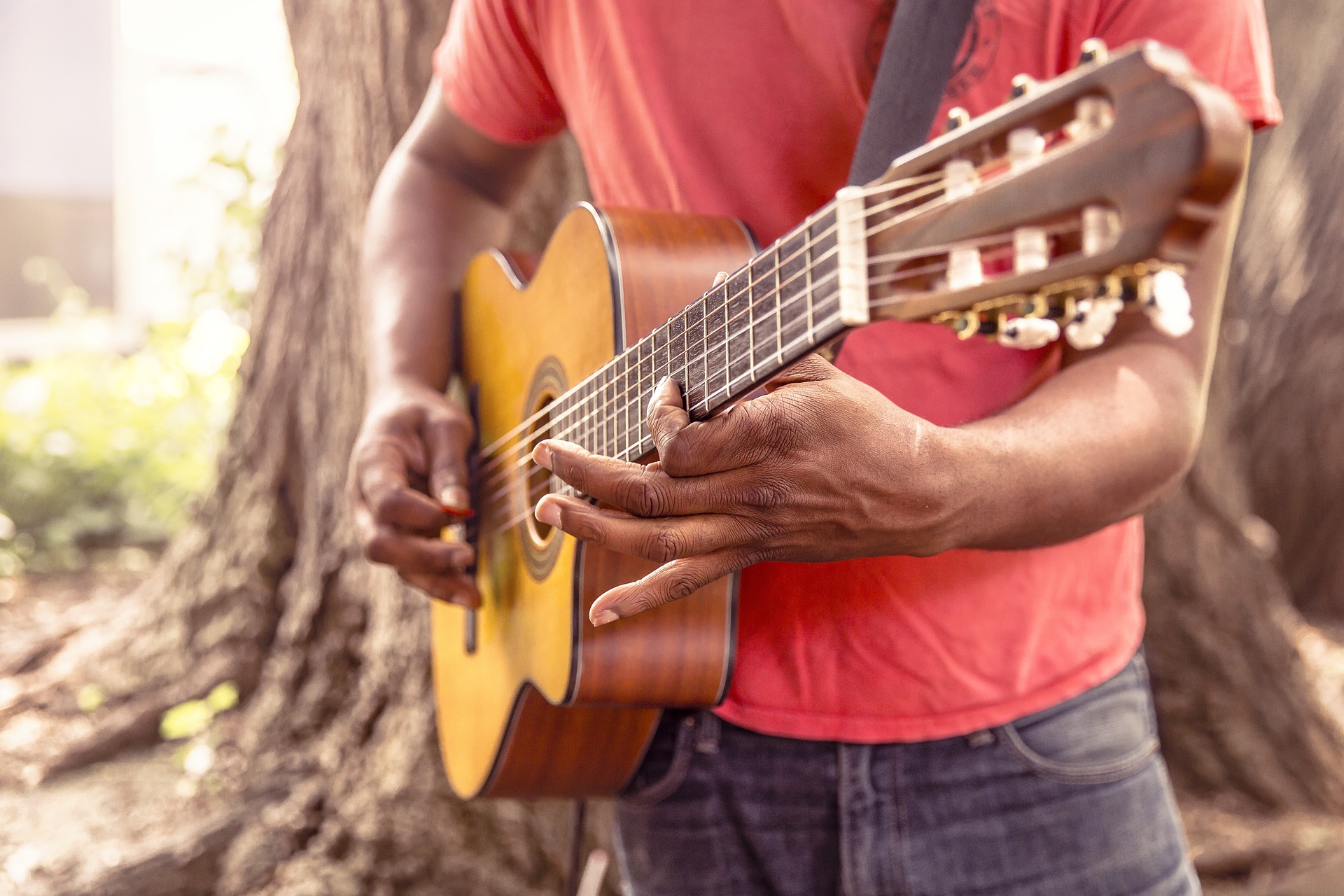 Listening to music is a very good way to learn new languages.
According to research, Music can help you memorize, improve your accent and help increase your vocabulary. Discover the best songs to learn English!
Therefore, we have created this article with a list of the best songs to learn English based on vocabulary and grammatical concepts. We have also included songs for different skill levels and ages. Add them to your Spotify playlist and learn while you enjoy. In any case, listen to these songs as often as possible, and your listening skills and English vocabulary will increase.
5 reasons to learn English through songs
Learning English with subtitled songs is very beneficial for students as they can learn many things through them. Here are the top 5 reasons to learn English with songs:
You learn about everyday language and colloquial speech.
Familiarization with the sound of the language.

You get English into your head.

Music is a simple habit.

The songs are emotional.
The songs contain a wide variety of vocabulary, phrases and useful expressions. It also contains colloquial and current language. The language used in the songs is informal and really usable, if the right music is chosen.
Listening to songs will also allow you to focus on your pronunciation and understanding of English rhythm, tone and meter.
Many of the words and sound patterns in a song are repetitive, which makes it easier for them to stick in the mind. Music has the uncanny ability to get inside our heads. Melodies and lyrics seep into our thoughts from time to time and play over and over again in our heads. All this will help you learn English with songs, as you will be able to easily remember the vocabulary and phrases.
One of the reasons why people find it difficult to learn a language is that they don't have an extra minute a day to devote to their studies. But when you learn English through songs, you don't need to set aside too much time because you can take the music with you everywhere. You can have English songs playing in the car, in the kitchen and in the shower. And if you choose the right music, you can listen to the same material without the possibility of getting bored easily.
We have an intense, powerful and extremely rewarding relationship with music. It is a key that unlocks our emotions, influences our mood, improves our mental and physical well-being. When something is emotional, of course it is also easier to remember.
Top 5 songs to learn English A1-A2 – basic level
If you are looking for songs to learn English, here we have the best songs to learn English level A1 and A2.
Friday I'm In Love – The Cure

Imagine – John Lennon

Yellow Submarine – The Beatles

Close To You – Carpenters

With Or Without You – U2
You can see that they are world-famous songs with very repetitive phrases. This is a great help for the ear as it gradually adapts and gets to know new sounds. While we keep in mind that A1 and A2 are levels with little knowledge, these songs will be very useful if listened to repetitively along with the text or with subtitles.
All the songs have a different message, whether you want to learn the days of the week or the colors, these songs will be very useful. Learning English by singing songs is great fun!
The 5 best songs to learn English B1-B2
The best way to learn is through fun, when we have fun we learn faster and enjoy it much more. For this reason, it is very important to choose the right music and get down to work. Next, we bring you short and easy to learn English song lyrics (taking into account that the level is higher, the songs will be a little different from the previous ones):
Wake me up – Avicii

Thinking out Loud – Ed Sheeran

Budapest – George Ezra

Hello – Adele

Just the Way You Are – Bruno Mars
All of these songs make a perfect combo for learning and pronouncing English, as some of them have a lot of repetition and many metaphors so that more advanced learners can become familiar with the lyrics. Besides having simple and easy to remember melodies. Others are romantic ballads with slow rhythms and repetitive refrains, which are interesting for practicing the imperative.
One of our favorite songs is Budapest by George Ezra, this song tells the story of a pop star who would leave his partner. It's a great opportunity to practice with fast-paced songs and helps to practice the common English contraction of I'd.
Another one of our favorites is Hello by Adele, it is one of the best songs to learn English because of its slow beginning and very clear lyrics. We can also become more familiar with their London accent, learn new words and phrases.
Other great methods for learning English
Learning English as a second (third or fourth, etc.) language can be a difficult task. By knowing English, travel will be much more fruitful. Plus, you won't have to wait for the latest best-selling book or movie to be translated into your native language before you can enjoy them. To help you in this task, we bring you some very interesting tips:
Study sentences, not words: when studying English, or any other language, you should not learn single words because memorizing them is meaningless without context. Instead, you should study complete sentences. Remembering the meaning of words is much easier if you know what they mean and how they are used in each sentence.
Prioritize quality over quantity: When it comes to learning any language, it's all about quality over quantity. Instead of learning dozens of new words in a short time, you should focus on learning one word and repeating it dozens of times. This will help you avoid information overload. In addition, this strategy allows you to place the meaning of words and phrases deeper in their brain. As a result, you will not easily forget them.
Learn grammar through "point of view" stories: one of the best ways to learn grammar is to listen to short stories told in multiple tenses. This will help you improve your grammar automatically and more naturally.
Take English classes online: online classes are extremely good for learning a language, from the comfort of your home you can access all the knowledge you want, especially if it is from native teachers.


Nacel

offers the opportunity to do so.

Travel to an English-speaking country, such as the United Kingdom, to attend an English course: you will be surrounded by native English speakers at all times.