Financial support for international students in the UK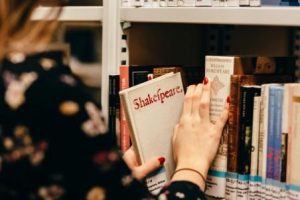 What kind of financial support for international students may I receive in the UK?  Many financial options are available to help international students cover the cost of their new life in the UK.
Get a scholarship to study in the UK
You can get financial support for international students by applying to a scholarship to study in a British university. A lot of scholarships exist in the UK and can cover a part or the entirety of the tuition fees required by British universities.
Some are offered by the British government itself, such as the Chevening Scholarships. They are one of the most popular scholarships for international students with excellent academic results and high potential who would like to study a one-year Master's degree in any UK's leading universities.
Some government-funded UK scholarships for international are only for students from specific countries. The Marshall scholarships and the Commonwealth Scholarships and fellowships for example, are scholarships for high-achieving American students and students from Commonwealth countries respectively.
You can also apply to non-governmental UK scholarships for international students! Euraxess UK for example, offers funding opportunities for international researchers at all level (undergraduate, postgraduate or PhD). Plenty of independent organizations and private companies also offer scholarships, such as the Surfshark Privacy and Security. This company offers a scholarship to students coming from all around the world and enrolled in the UK as a high school, undergraduate or postgraduate student.
The country you are from can also offer you financial support to study in the UK! Almost every country has scholarships and financial aid available for students who would like to study abroad. You can visit the British Council's official website or that of your Ministry of Foreign Affairs to see what country-specific scholarships are available.
Last but not least, you might also get the opportunity to apply for a scholarship from the UK university you will study at!
British universities often offer funding for international students according to their academic results and/or financial needs. You can have a look at the scholarships or financial aid programmes that universities in the UK offer by navigating on their official websites or by contacting directly a university representative.
Here are some British universities which offer scholarships, awards or payment facilities you could qualify for as an international student at any level. This list is by no means exhaustive, so do not worry if you do not see the university you target on it!
Each scholarship has its own eligibility criteria (country of origin, level of study, length of the courses…). Whether you are an undergraduate, postgraduate or even PhD student, you can be eligible to one or several scholarships to study in the UK. To navigate through all the scholarships you could apply to, here are some useful online resources:
Scholarships to study in the UK are extremely competitive so might want to explore other options in order to get financial support as an international student in the UK.
Apply for a UK student loan
Before Brexit, EU, EEA and Swiss students had access to UK student loans. At the end of their studies, they had to pay back the amount of money they had received by this financial support programme, but it was still an important way to help pay for their education in the UK.
Unfortunately, starting 2021 students coming from the EU, EEA or Switzerland will not be able to apply for these loans due to Brexit.
International students can still apply for a loan in their home country. Students usually benefit from low-interest rates. If you would like to study in the UK, you can also do it via an academic partnership between a British university and another university abroad or private organization.
Our staff is happy to help to prepare for University in the UK!