Study in a University via a study abroad programme in the UK
The majority of British universities work with academic institutions but also study abroad organizations to develop and enhance opportunities for international students to study thanks to a study abroad programme in the UK.
Partnership between international Universities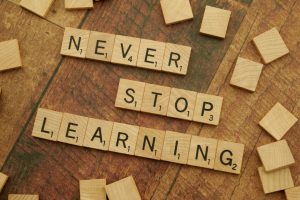 If you are already enrolled in a university abroad, then it probably has developed developed partnerships and privileged relations with other universities abroad, including British ones. Have a look at the universities' websites! They often have a page dedicated to international academic partnerships with a list of all the foreign universities they work with.
This might give you the opportunity to study in the UK in the framework of an international exchange programme.
You can also enroll in a study abroad programme in the UK via a private organization. There are private companies which help international students find the right university abroad and facilitate their mobility. These private institutions have developed specific partnerships with reputable foreign universities, including in the UK. They will take care of administrative procedures and make sure and support you during your time abroad.
Attending a study abroad programmes might be a good opportunity for you. It allows you to study a semester, a year or more at UK university without paying the British tuition fees. Instead, you will either pay the tuition fees of your university of origin or the fees required by the private organization you chose.
Summer schools at British Universities
Many British universities offer summer school programmes. The summer courses usually last between one to five weeks and generally take place in June, July  and August. These courses are meant to reinforce your existing knowledge of a precise subject or to introduce you to new aeras of study for the first time. Many courses are usually available at all levels. As summer schools are cheaper than studying a whole year in a British university, it can be a great opportunity for you to study in the UK while avoiding important tuition fees. On top of that, summer courses can make you gain valuable international experience while improving your English. You even might be able to acquire some credits that can be recognized as part of your education training. It all depends on the summer school programme you decide to choose. Don't hesitate to ask the school
The University College London, the University of Edinburgh, Oxford University, or the University of Leeds for example, are amongst the numerous British academic institutions which offer summer school programmes.
To know which British university offers summer courses, you can visit their websites and find the perfect summer school programme depending on your interests and your needs. The majority of universities in the UK have a page dedicated to summer academic activities. In the context of the global Covid-19 pandemic, a lot of universities have developed online summer school programmes in 2021, which are available from anywhere in the world.
Short University courses in England
A variety of short courses are available in a lot of British universities. Short courses allow you to refresh your knowledge in a specific area, explore a new subject or enhance your professional and academic development. As their name indicates, short courses usually last no more than 10 hours, spread out over a few days; it all depends on the course and the university you choose.
Short courses are usually good value for money as they allow you to take courses in renowned British academic institutions and gain valuable skills and knowledge. It also allows you to experience the British education system for cheap.
Have a look online to see if the university you would like to join offers short courses!
If you do not know where to start, here are some universities which have developed short courses programmes:
Study abroad in the UK using your credits
If you have already taken some courses at university level, completed a degree or a part of it and acquired some credits for it, you might be able to apply for a credit transfer in a British university.
Of course, your new university will ask you to meet certain entry requirements to make sure you will do well.  You will also need to provide evidence of your previous study and the credits you have gained.
Before applying, carefully check if the foreign university you would like to join recognizes your credits and your study path.
Make also sure that your country and university of origin will recognize your experience abroad and allow you to make it count as part of your study path. Some institutions don't accept credits or experience acquired at a non partner university. It is best to see with your academic advisor in order to make sure your abroad experience will be recognized.
Applying for a credit transfer in a university in the UK and using your previous study is free. It allows you to reduce the amount of time you need to study to gain a degree and reduce the overall cost of studying in a British university.
The United Kingdom left the European Union but remains in the European Higher Education Area which was implemented in the framework of the Bologna Process (intergovernmental process between 48 countries). It is notably at the origin of the principle of the generalization of ECTS credits for short cycles, first and second cycle for all these member countries. Therefore ECTS will remain recognized in the UK!
Find the right study abroad programme in the UK!