Applying for a PhD in a British University: tips and advices
Applying to a British PhD: eligibility criteria
To apply to a PhD in a British university, you will need to have completed an undergraduate degree and a master's degree.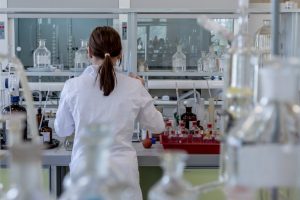 Your proficiency in English will need to be proved (universities in the UK generally ask for a minimum IELTS score of 7.0). You may prepare the IELTS test thanks to Nacel English School London dedicated IELTS exam preparation courses.
You will also need to submit:
your resume,
your academic transcripts,
a personal statement,
at least two academic references,
as well as a research proposal.
You will also need to identify your PhD supervisor. Last but not least, you will need money.
Tuition fees for a PhD fall between £3,000 and £6,000 per year for EU students, £4,400 being the general average. It is now official that Brexit will not impact tuition fees for a doctorate in 2021/22. International students who do not come from the EU pay considerable more tuitions fees for a PhD. Generally, international students have to pay around £15,000 and £25,000 per year.
Some subjects are more expensive than others. For example, a PhD in social sciences will cost an international student around £17,900 while it will cost around £24,000 for a PhD in science.
Keep in mind that you will also need enough money for your living expenses as well as your research expenditures.
How to fund your PhD in a British University?
PhD loans
PhD loans are for UK students or residents only. Following the Brexit, EU, EEA or Swiss students will need to gain Settled or Pre-settled Status under the EU Settlement Scheme to qualify for a PhD loan.
Most PhD programmes are eligible to PhD loans, as long as they are hosted by a university located in the UK. Your PhD program has to last more than 3 years and less than 8 years.
You will start paying back your loan as soon as you have completed your PhD and you earn at least £21,000 per year.
To check if you qualify for PhD funding, visit the UK government's official website.
PhD Projects
Many UK universities advertise PhD projects with funding already attached to it. You only need to apply and if you are selected, than you will get the funding required to do the research needed. Not all projects are open to international students as government funding might be reserved to UK nationals.
PhD scholarships for international students in the UK
Many scholarships are available to international students who would like to do a PhD in a British university. Different organizations offer them, from the UK government itself, to independent charities and private organizations. Here are some of the possibilities you have if you would like to get funding as an international for a PhD:
Of course, a lot more of scholarships for international students exist when it comes to study a PhD in the UK. We encourage you to do your own research to learn more about all the possibilities you have.
Country and university-specific funding
On top of the scholarships that exist in the UK and that are dedicated to international students, you might want to have a look at the financial support you could get from your home country as an future PhD student abroad. Your national government or education ministry might offer some financial aid to enhance your research and training possibilities. Search online or contact the Ministry of Education of the country you are from to see if you can be offered funding to study a PhD in the UK.
British universities themselves sometimes provide scholarships to their international students. It is not always the case and there might be some special requirements you will need to meet, but it is worth having a look at what sort of help you could receive from the university you would like to study at!
Graduate Teaching Assistantships
As most universities, British universities generally offer teaching assistant positions to their PhD students. It allows them to teach undergraduates as part of their doctorate. In addition to the skills you will acquire and develop, assistantships allow you to get a salary while you are studying a PhD. It can be an interesting way to get some additional funding during your research!