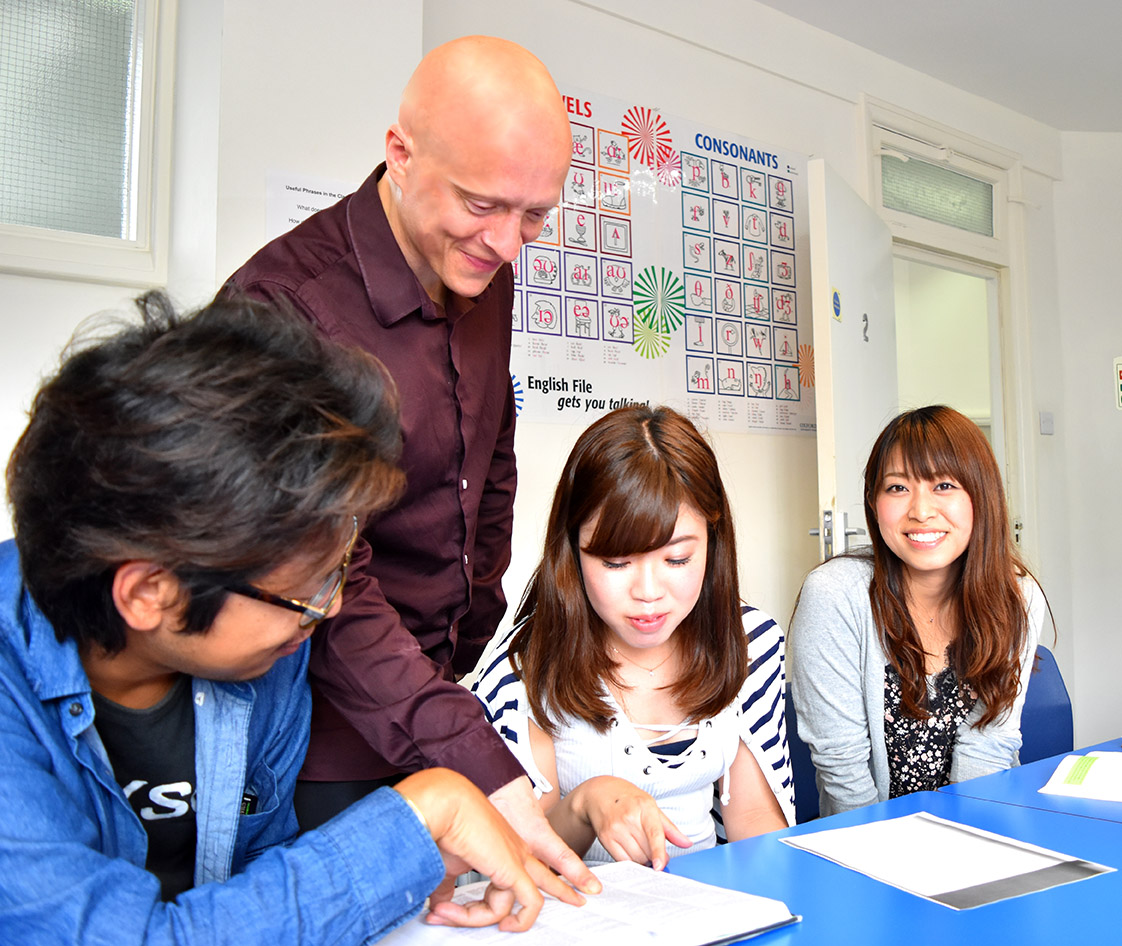 You will receive personal attention from us. We pride ourselves on providing a friendly and welcoming atmosphere with lots of personal attention to our students, and are always happy to help and advise on any matters of concern. We get to know our students very well and have built many long-lasting friendships all over the world.
We place high importance on the relationship between the teacher and the individual student. Firstly, our classes are small (on average 8 -12, with a maximum 16), and are of mixed nationality, ensuring all of you have maximum opportunity to communicate in English. We also make sure you receive sufficient individual attention in class, and set up a lot of group discussions to develop your personal English language skills. We continuously monitor your academic progress, and are available to discuss it at any time, and specifically through our monthly one-to-one tutorials and exam practice feedback.
Before you enrol, we can answer any questions or queries you may have about coming to study English in London. Once we have received your arrival flight details, you will be given an emergency contact number in case you have any difficulties with your flight or at the airport.
On your first day, you will be given an induction to introduce you to key members of staff, show you the school and the surrounding area, and tell you about London public transport, banks, hospitals etc.
Our Administrative staff will support you with opening a bank account in London, obtaining student discount travel cards and healthcare and welfare matters.
Our Academic staff will test your English and conduct a personal interview with you to check your level and needs. We also have a University Advisor dealing with your enquiries about university study in the UK.
Our Accommodation Officer will check you are happy in your new London home.
Our Activities Officer will give you information about London and activities you can enjoy.
Formal Student Council meetings are held every term, and you will be given periodical student satisfaction questionnaires; both of which we study and act upon to ensure our continuing high quality of service.
We will look after you personally from the moment you arrive in London to the moment we wave you off on your flight home.