Benefit from 3 FREE IELTS test practice with Nacel!
Get 3 FREE IELTS test practice when your register for your IELTS Exam preparation Course in London
While you book your IELTS Exam preparation course at Nacel English School London, you benefit from 3 FREE IELTS tests practice. We feel that the best way to improve your score is to better know the exam and train, train and train again!  🙂
Why IELTS test practice is a must?
Our teachers give you tips and advices to better succeed at the test. They:
explain you the format of the test,
give you examples,
prepare you for each section of the test.
You take 3 free IELTS tests to practice.
This allow you to be fully prepared for D-Day when you will take your official IELTS test. You will know:
how much time you need per section,
what you need to focus on,
and how you should organize your time.
You will feel less stress: no bad surprises, no discovery. You can really focus on your answers and do the very best you can under the best conditions!
Learn more about the benefits of the IELTS test
Have a look at our blog posts dedicated to the various English proficiency tests that you may take:
Why take an IELTS course?
Is IELTS mandatory to study at a UK University?
Which English Proficiency Test is best for me?
Before you book your course, you may already test yourself online here. Learn more about the IELTS test format here.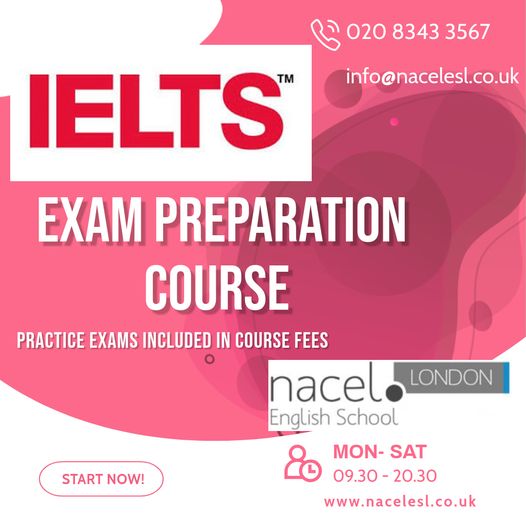 Contact us to book your IELTS Exam Preparation course! You may even attend it ONLINE!