England moving forward: shops, hairdressers and outdoor pubs open!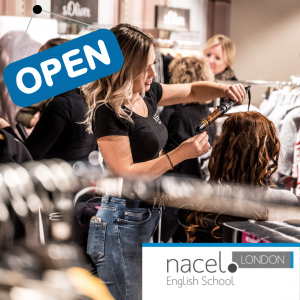 Yes! England is moving forward with shops, hairdressers and outdoor pubs open since April 12th!
While most of European countries are still on a lockdown, the reopening of English pubs, cafes and restaurants for customers seated outdoors gives us HOPE for the coming months. Here is a little update on what you can do if you are in the England!
Pubs, cafes and restaurants are open in England!
The reopening of these venues is possible as long as the following Covid measures are respected:
Customers must order, eat and drink while seated outdoors.
People still have to either follow the rule of six or be in a group of any size with no more than 2 households present.
Customer over 16 will have to check in to NHS test and trace, or give contact details to the venue
When no seated, social distancing need to be observed and customers have to wear facemasks.
Visit this website to find out and choose the next outdoor pubs open or restaurant you will visit next weekend.
Non-essential businesses also able to reopen
Barbers, hairdressers, as well as several other shops in the retail sectors can now welcome you if sanitary measures are respected.
Swimming pools, indoor gyms, libraries, and zoos have also been allowed to open their doors.
In England, if coronavirus goals are met, customers will be allowed to eat and drink indoors, in groups of up to six people, or two households starting May 17.
All social restrictions are scheduled to be lifted on June 21. Be the first to book your summer English course in England. 🙂
Learn English in London with us this summer!