7 Ways You Benefit from Summer School in London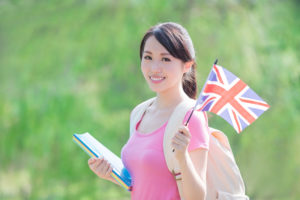 English isn't exactly the easiest language to master. If you want to boost your English skills and are also ready for a change of pace, why not attend summer school in London this year?
Even though English is not the most frequently spoken language globally, many countries use it as their official language. In fact, it's even been called the world's language. So, it only makes sense for you to perfect your English speaking and writing skills if you want a bright academic and/or professional future.
Here's a rundown of seven ways you can benefit from a summer school in London that teaches English.
Let's get started!
What Are Summer Schools?
By "summer school," we mean full-time education that is provided during the summer months to enhance your knowledge of a given subject.
This version of summer school shouldn't be confused with high school remedial courses held during the summer for those who failed courses during the previous academic year.
Instead, we're talking about enrichment schools that are designed to advance your knowledge.
For instance, at a summer school in London that focuses on English, you could take a semi-intensive course that teaches you grammar, vocabulary, and pronunciation five days a week for 24 hours.
Or perhaps you'd prefer to complete a one-on-one English course that lasts as long or short as you'd like.
A wide range of summer school course options is available to fit your needs in terms of your skills and schedule.
1. Boost Your English Skills through Summer School in London
Clearly, one of the biggest benefits you'll gain from studying at a London summer school is that you get to develop your language skills on a whole new level.
High-quality courses target your speaking skills along with your writing, reading and listening skills.
You can even choose an English course that is focused on a specific career field. For instance, courses are available in the following areas:
Marketing
Law
Executive management
Engineering
Oil and gas
Accounting
Finance
Banking
Chemistry
Biology
Medicine
Considering that many businesses around the world are trying to expand to Europe or the United States, mastering English in your industry is a smart move if you want to expand your job opportunities internationally.
2. Become More Self-Confident
When you successfully complete training at a summer school in London, you'll naturally feel like a more self-reliant and capable student or professional.
In fact, research indicates that students who come from families with lower incomes have greater chances of enrolling at top universities after completing summer school coursework internationally.
Your course will ultimately allow you to silence any self-doubts you may have and to discover your potential.
3. Prepare for Additional University Learning or a New Job
One of the biggest reasons to learn at a summer school in London is to prepare for the vigorous English examinations you'll have to take to excel academically and professionally.
For instance, regarding academic English, you can get the help required to pass the IELTS exam. Certification/licensing agencies, scholarship programs, and government agencies often use these tests to evaluate individuals' English proficiency.
Meanwhile, when it comes to business English, a summer school can equip you to pass the BECs. Strong BEC scores will demonstrate to employers that you can use English practically in the business setting.
Quality programs offer effective and innovative learning methods that might even provide you with new ideas for approaching learning.
As you excel on your exams with your newfound knowledge, you can easily add these achievements to future university applications or to your resume or curriculum vitae to make you stand out from the crowd.
4. Learn More Independently and Intensely
During traditional college academic years, students have to cram large amounts of information into their minds to pass exams.
Instructors are usually more focused on covering established targets instead of encouraging their pupils to unlock their potential. Fortunately, a summer school in London can help to fill this gap.
Summer schools place heavy emphasis on stimulating creativity, curiosity and the development of skills. Therefore, it is an excellent addition to your college career if you want to make your learning experience more vibrant.
What's more, summer school classes are generally much smaller than your regular university classes are, and you spend fewer hours in class. As a result, your teacher will establish precise learning goals and allow you to dive deep into English and obtain a solid footing in it.
Plus, you get to enjoy more interaction with your teacher and fellow students for a truly enriching experience.
5. Form New Friendships
Speaking of your fellow students, summer school will give you the chance to develop new, long-lasting connections.
The more you interact with your peers and take part in social activities with them, the more likely you are to make friends or even come across future business partners or colleagues. The opportunities are seemingly endless.
Even shy students might find it easy to open up in summer school due to its friendly atmosphere, participants' shared interests, the small class sizes and the emphasis on diversity.
6. Explore a New Culture
One of the best parts of going to a summer school in London? You get to explore one of the most popular international cities in the world.
From the exciting nightlife to the scrumptious food, museums, galleries and historical architecture, London has so much to offer.
You and your new friends can enjoy regular trips around the city and take part in parties or special events for a truly unforgettable time in London.
7. Receive Inspiration
A major benefit of attending summer school is that you can spend your summer break doing something meaningful. This is especially true if you have an insatiable thirst for knowledge.
You never know what kinds of fresh ideas you may come up with by being in London and around other bright minds. You'll gain insight into your life and may feel challenged to dream bigger.
And isn't that what life is all about?
How We Can Help
We offer top-of-the-line English education in London. Our competitive prices, comfortable and secure environment and personal attention have enabled us to meet both students' and professionals' needs time and time again.
Contact us to find out more about we can help you to advance your English skills and thus your life in general.