Benefits of Teaching English Abroad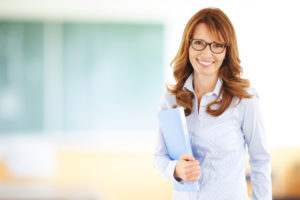 Teaching others the English language offers a lot. You have the chance to change other's lives, improve their skills, and the ability to experience life elsewhere in the world.
Many folks teach English in countries located in Asia since there is a large demand for it. But have you ever considered teaching at a summer school in London?
If learning about English history and culture sounds fascinating and you're ready for a change of pace, this is the place to start.
Discover all the benefits of teaching in another country, and see how to begin your journey.
Change Others Lives and Make a Difference
Some people question teaching in London. Since English is the native language there, is there any need for teachers focusing on this subject?
There are plenty of folks looking for summer school in London to improve their English skills. People you'll find while teaching is:
Students initially from other countries
Au Pairs
Professionals doing business in London wanting to improve their skills
Since this is the home of the English language, teaching and helping others learn is a useful way to connect both culture and native tongue together. There are opportunities to help individuals ranging from young students to older adults wanting to improve their skills.
What better way to help others learn more about the language they want to improve in than learning in the country it started in? Both you and your students walk away with greater knowledge and appreciation.
Immerse Yourself in Another Country
England has many sites to see, and London is filled with attractions more than any other city. Of the many popular tourist areas to visit are:
Buckingham Palace
Portobello Road Market
British Museum
Tower of London
Although not a comprehensive list, you'll have the chance to see a culture and a lifestyle different from your own country. Because London is a popular tourist destination all over the globe, you'll meet other people traveling there for the first time, too.
Since you're living in London and working, you won't have to pack all your trips into one day when it comes to visiting destinations. If you'd rather do one activity a week, it's simple enough to plan it in-between work.
Other ways to learn more about England while teaching summer school in London are by:
Sampling food popular with the country
Experiencing the weather as a Londoner does
Understanding what day-to-day life is like for most people
Learning about the difference between American English and Native English
You wouldn't experience all of this if you simply vacationed for a week or two. That is why living in London and teaching at the same time is so helpful for those interested in gaining a greater perspective.
Traveling and working at the same time means you'll get the chance to have someone else pay for the experience. Many people dream of going to new places, but cannot afford everything that comes with traveling, let alone get a visa to work on.
By working with a company that places their teachers abroad, you'll avoid a lot of legwork while doing the two things you truly enjoy: teaching and traveling.
You'll come back to class with more to offer your students, once you are familiar with and experience the culture where the English language originated from.
Meet New People While Teaching Summer School in London
Meeting new people is always interesting and fun. No matter what type of class you teach, your students will come from various backgrounds.
During your time in London you'll meet:
People native to the city and country
Individuals who relocated from different areas of the country
People from other countries
Other American Ex-pats living there
The type of classes you teach could vary. From working all summer long with children who need improvement in their English skills, from adults who moved to the London and want confidence with their speaking, reading, and writing, your classes may have more variety than you thought possible.
Depending on how your classes get structured, teaching might mean new individuals every few weeks.
Going abroad and helping others learn the English language means you'll see a variety of new faces regardless of how long you stay there.
Create Fun Memories and Build Your Resume
During your time teaching summer school in London, you'll undoubtedly make new friends and go to places you've never seen before.
Depending if teaching is something you're pursuing long-term, your teaching experience looks impressive on a resume. Showing others that you've lived and worked in an area you've never been before proves:
Ability to adapt
Think on your feet
Comfortable in new situations
Excited to try something new
If you want employment at another school, later on, teaching overseas proves your experience. Companies feel confident investing in your since you've already shown what you're capable of, and how you can work with people of all cultures, regardless of their background.
We Can Help
If you're ready to get started and show other folks how much English can benefit their lives but aren't sure where to begin, we can help. You don't need to have years of experience or even have taught in a foreign country before.
Contact us, and learn about teaching summer school in London. You'll have the chance to travel to a whole new place and help other people across the world improve their English skills.
Learn about the position, process of getting hired, and allow us to help you set up your living situation abroad. You'll focus on what you do best, and let us handle the technical side.
Check us out today, and expand your teaching career.