Benefit 100% from your British host family experience in London!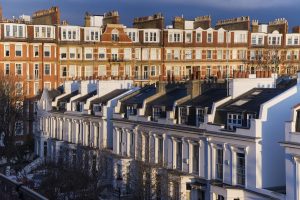 If you are about to study English in London, you will probably need to choose a type of accommodation. One of the most popular options that international students have is the homestay experience in London. Staying with a host family in the UK is probably something you have never done before, so here are some advices to help you know what you should expect from your British host family experience.
What should you expect from living with a host family in London?
Expect a cultural and human experience
If you chose to stay with a host family while you are in London, you will get to live a very enriching experience with local British people. You will get to see how British people live, what they usually eat, what activities they do to have fun. Choosing to live the homestay experience is choosing to live the British life!
You will discover a culture, traditions and habits that will probably be new to you. Some things might feel strange for you at first and you might not understand certain things they do but it is all part of the game! Keep your mind open and do not hesitate to ask questions to learn more on their culture and way of life! We have prepared a list of 10 tips for you to live a successful British homestay experience!
Expect a home away from home
Your host family will be your new family during your stay in London. It might take some time for you to feel comfortable with them, and it is totally okay. But British families usually do their best to make you feel part of the family!
The homestay experience in the UK will also help you make new friends and connections very quickly. It is a good way for you to feel less lonely and homesick than you would usually be when you travel alone to a new country!
"My host family was really friendly with me, caring and I felt their house was my second home. Also it only took me 15 minutes walking coming to school! Great experience! Thank you xx" Fawada Nour, Morocco
Expect respect
Your host family will do everything to guarantee your wellbeing and your safety. The flip side of this is that you will need to respect their house and the way they live.
You will be living with a family. It means that they have their way of living and doing things and that you will need to adapt and respect their rules. Do not forget the basic good manners that you need to have if you will be living with a British host family.
Communicate with them and keep them informed of your needs, your schedule, about how you feel and why. Communication is the key to a successful British homestay experience.
Expect to speak English
Choosing to live with a host family in London is having the guarantee that you will speak and learn English outside your classroom. The homestay experience is an opportunity for you to practice what you have learned at school and develop your English in your everyday life. Your vocabulary and your ability to listen and speak English will for sure be reinforced! British host families usually encourage you to speak English at home and maximize your potential!
Living in a host family while you are in London might be something new to you. If you would like to have an insight of a British homestay experience looks like, you have found the right page! Obviously, keep in mind that each family is unique and has their own habits and way of living. It means that your experience in a homestay accommodation and the daily routine of your host family might differ a little bit from what is written on this page! But generally speaking, here is what a typical day in a host family in England looks like!
British host family experience: The daily routine of a British family
Daily routine
Your everyday life in a homestay in England will not be too different from the one you live back in your home country. If your host family works, then here is what will usually happen.
Working day in the UK generally lasts from 9am to 5pm. You will probably starts school between 8am and 9am.
You and your host family will have breakfast before you both leave the house. As your host family accommodation is located near the school, you will probably take the bus, the underground or walk to school. At Nacel English School London for example, students generally walk to school as we guarantee that our host families are located no more than 4 underground stops away from our school. Your host family can also drive you to school if they want to.
When you get back from school or from your afternoon activities, you will usually have dinner with your British host family. Evening meals usually take place between 5pm and 7pm, which might be a little bit earlier than what you are used to. If you plan on going out and you know that you will not be home for dinner, do not forget to keep your host family informed! Be also careful not to forget the curfew if there is one!
Your British host family will do its best to integrate you in their family life and it means of course that you will need to respect the place you all live in. Pay attention to clean the areas of the house you use and ask your host family if they need help to do the dishes or to take the garbage out. Of course, you will not be asked to clean the entire house, but a little help is always very appreciated!
Family time
In addition to the activities organized by your school, you will get to spend some quality time with your British host family in the evening and on the weekend. The activities you will do will depend on what they are used to do and what they like. It is quite common in the UK to watch football so you may have the opportunity to watch a game in a public venue!
Do not hesitate to suggest things you would like to see and activities you would like to do with your British family in London!