How should I write a Thank you letter to my host family?
What should I put in my Thank You letter for my British host family?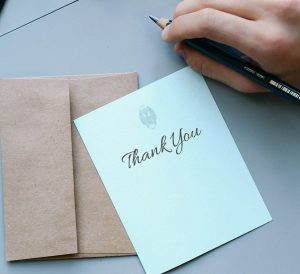 You are about to leave your host family in England and you would like to thank them in a letter? Great idea! They will appreciate you took that time to express how grateful you are for them and for everything you have shared together. In case you need a little help to put words on what you feel, we have prepared a sample for you to thank your host family for their care and support. Feel free to use it and add some things to personalize it!
Sample Thank You Letter
Dear Family,
These past few days/weeks were amazing! My time in your beautiful family went by so quickly and I just do not realize that my stay in England has come to an end already.
I wanted to take some time to write a letter to tell how grateful I am for everything you have done for me. Opening your home to a total stranger may be scary and I thank you for trusting me and making me feel as if I was one of yours. Arriving in England by myself was not easy but you definitely helped me and made me feel less homesick and stressed. Thank you for all the things you taught me and the advice you gave me! You allowed me to live the British life I wanted to experience once in my lifetime!
I will forever be grateful and thankful for the moments we spent together, the amazing memories I'm carrying back to my home country and the excellent dishes you cooked. I could not have found a better British host family and I would live with you a thousand times again if I were given a chance to do so. Thank you for hospitality, for the time you took to know me and for opening to me like you did!
I will never forget you and all the things we have shared together and learned about each other. I hope we will stay in touch and that we will get the opportunity to reunite soon! You're welcome in (insert the country you're from here) at any time!
Many thanks and warm wishes,
(insert your name here)