How Christmas is celebrated in England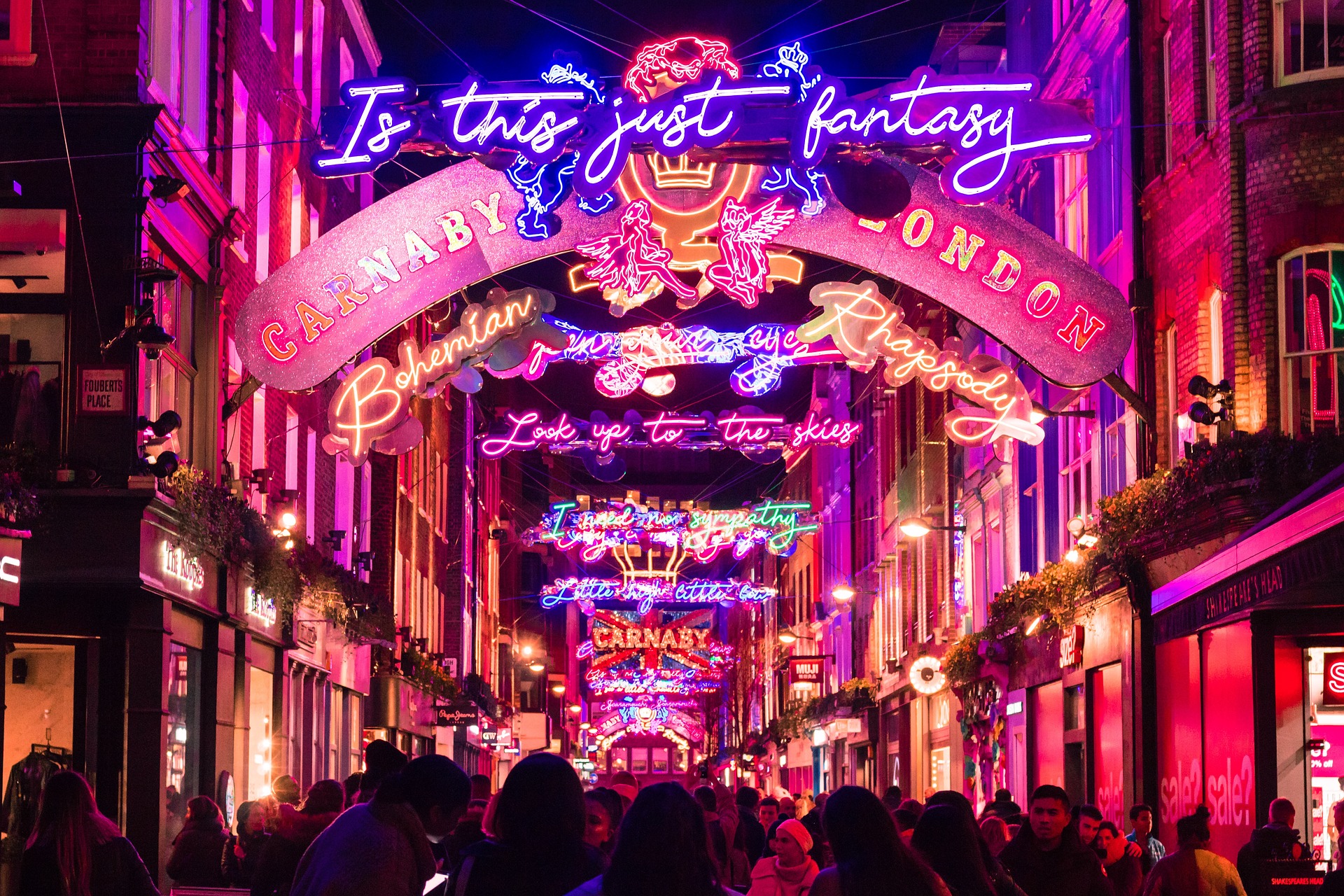 English traditions at Christmas are very attractive to foreigners who decide to go there at that time of the year. The English decorate the whole city with beautiful illuminations, especially in London. Discover how Christmas is celebrated in England.
English Christmas traditions
Christmas is one of the most anticipated holidays for the British. It is celebrated on December 25, but preparations begin much earlier. Advent is the beginning of the festivities, four weeks before everything begins to prepare for Christmas. The English wish happy holidays and always send greeting cards. This tradition began in England, the first Christmas card was printed in 1843 in London. But that's not all, there are many more English Christmas traditions:
1. Advent – (four Sundays before Christmas)
Advent is not celebrated throughout the United Kingdom. Its celebration originated in Germany, although in the ecclesiastical calendar Advent is the official point in the period leading up to Christmas.
Christmas Eve – December 24
In England less importance is attached to Christmas Eve than in other countries, and more importance is attached to Christmas Day and the Boxing Day. Carol singing, midnight church services and pub crawls are some of the activities enjoyed by many families (sometimes you can combine all three activities into one fun night out).
Traditionally, on Christmas Eve, meat pies and sherry (or milk) are left for Santa Claus and, nowadays, carrots are left for his reindeer. Most children go to bed well before midnight expecting a visit from Santa Claus.
3. Christmas Day
In Great Britain, the Holy Days and Fasting Act of 1551 (which has not yet been repealed) provides that every citizen must attend a Christian church service on Christmas DayThere are a large number of Britons who break this law every year.
During Queen Victoria's reign, Christmas became a time of gift-giving and a special season for children. 13% of the families always go to church on Christmas day.
4. St. Stephen's Day – December 26
In England, Boxing
Boxing Day
is traditionally a time to give gifts to loved ones.
It has its origins in medieval times, when each priest had to empty the alms box of his church and distribute gifts to the poor. Wealthy people would give great Christmas feasts and when they were finished they would pack the leftovers from the festivities in boxes and distribute them among their servants. However, it was not celebrated until Victorian England.
5. Christmas pudding
The
Christmas puddings
o
plum puddings
are very rich and dark puddings made with all kinds of dried fruits, nuts, spices, black treacle and lots of sherry or brandy.
6. King's speech
One Christmas ritual that does not come from an ancient tradition is the transmission of the British monarch on Christmas Day. The tradition dates back to 1932, when King George V gave a speech written by Rudyard Kipling. The broadcast was a great success.
King Charles III will continue the tradition, each year he will have to transmit his message on Christmas Day. Most people watch or listen to it while dining.
7. Christmas cookies
Christmas Crackers have been a part of traditional British Christmas since 1847 and are used to decorate the dinner table.
A cracker is a small cardboard tube covered with a strip of brightly colored paper. Inside the cookie is usually a tissue paper hat, a balloon, a piece of paper with a joke (e.g., "What does Santa call his blind reindeer?" "Pig with no eyes!" / "Where do the fish wash?" "In the river basin!" and an unimportant gift. It is usually a plastic ring or some other similar object. But it is rather symbolic.
The family pulls each other's cookies before the meal begins. The person who gets the "grand finale" gets to keep the plastic bauble. Paper hats are put on and jokes are read, accompanied by laughter at how bad they are. Then, the meal begins.
8. Christmas cards
Christmas cards became popular in Victorian England, mostly made at home and given as gifts to loved ones.
Visiting the UK to learn how Christmas is celebrated in England
Visiting the United Kingdom at Christmas is an excellent way to spend Christmas, its traditions date back to long historical periods and allows us to learn more about its culture. Nacel English School London offers different academic courses to enjoy an academic year in the UK. Whether it's for the beautiful decorations everywhere or for learning the language.
United Kingdom is an excellent choice for Christmas. Necel makes it possible through different ways, you can opt for student residences, host families, hotels, apartments or shared student houses. All options are good, find the one that suits you best and enjoy the traditions of the UK at Christmas and celebrate Christmas in England.