Summer English Course in London: Is it Right for You?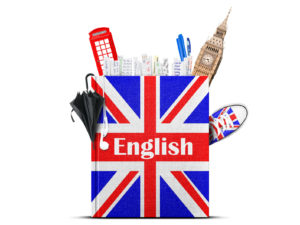 Want to learn a new language? Looking to boost your career and get a better job?
If so, English is the way to go! More than one billion people worldwide speak it as a second language. Another 400 use it as their primary language.
Nearly every country needs English speakers. This language is used in tourism, consulting, telecom, and other industries. Its popularity has increased even more over the past decades because of the Internet.
What better way to learn English than studying in London? You'll not only hone your language skills but also discover the British culture. With some luck, you might even land your dream job!
Here are some things you should know before taking a summer English course in London:
What Are the Benefits of Learning English?
Along with Mandarin and Spanish, English is one of the most widely used languages.
BBC, NBC, CBS, and other broadcasting companies transmit in English. This allows them to reach a global audience.
Not to mention the millions of English-speaking Internet users! If you run an online business, knowing this language is a must.
A summer English course in London can open new doors and grow your career. It's a great way to sharpen your communication skills and build connections. Your health will benefit too!
Research shows that learning a second language increases brain size. This leads to improved cognitive function and memory. In the long run, it boosts your problem-solving skills.
English is a universal language. If your goal is to work for an international company, you can't get by without it. You'll be expected to write emails, conduct business negotiations, and communicate in English.
Or perhaps you're an avid traveler. Dozens of countries have English as their official language. These include but are not limited to:
India
Fiji
Sri Lanka
Mauritius
Malta
South Africa
Philippines
Bahamas
Saint Lucia
Grenada
Dominica
The United States of America
United Kingdom
New Zealand
This language is popular in Cyprus, Qatar, and Sint Marteen. If you speak English well, you can travel just about anywhere. Asking for directions or starting a business across the borders will be easy.
Why Take a Summer English Course in London?
Now that you know the benefits of speaking English, search for a course that matches your skill level.
London is home to over 50 schools offering English language classes, so this could be a good start. Its diversity and multiculturalism make it ideal for foreign students. On top of that, it offers lots of tourist attractions that will enrich your stay.
In your spare time, you can a tour of Buckingham Palace, visit the Tower of London, or plan a trip to Stonehenge. For an adrenaline rush, head over to the Coca-Cola London Eye. From here, visitors can take stunning photos of the city's iconic landmarks.
A summer English course in London is also a great opportunity to meet like-minded people.
This city features an eclectic mix of cultures that will blow your mind! Those who attend English language classes are foreigners just like you, so it should be easy to make friends.
What if you fall in love with the city? In this case, you can get a job in the area and start a new life. The only condition is to speak English.
In 2015, the average salary in London was £48,023 while the median U.K. income was only £27,531. London is the best place to find a high-paying job, regardless of your experience. Students earn about £27,000 a year, which is enough to make a decent living.
Once you enroll in a summer course in London, your social life will change forever.
From business events to art exhibitions, this city has everything you could ever want. Expat meetings, seminars, and job fairs take place on a daily basis.
What to Expect from an English Course?
As you see, there are lots of reasons to take a summer English course in London.
Depending on your skills, you can opt for beginner, intermediate, or advanced classes. The best courses tackle all areas of language learning, not just reading and writing. Students learn to speak fluently and express themselves with confidence.
After a few lessons, you'll have a wider vocabulary and better grammar. Your ability to communicate and build social connections will improve too. Other benefits include:
Learn to think critically
Learn to use idioms
Learn clear pronunciation
Build social and professional connections
Gain confidence in meetings
Improve your fluency in speaking
Hone your writing skills
Get feedback in real time
Track your progress
Practice in a friendly, supportive environment
If you already speak the language well, sign up for professional English classes. These courses appeal to those who wish to grow their career.
Nowadays, many companies use English as their working language. Thus, employees must be able to communicate effectively.
Conversational English might not be enough for taking part in meetings. Writing reports and making presentations will be part of your job.
You're expected to know the jargon and convey your thoughts in a well-structured manner. This will give a competitive edge and increase your chances of success.
For instance, if you're studying law, it's necessary to learn legal English. This niche uses specific terms, such as actuary, extradition, and false pretence. Do you know the meaning of these words?
A summer English course in London can teach you these things and much more!
Wrapping Up
Without a doubt, learning English is one of the best things you can do for your career. The benefits are even greater for those who study in London. After all, U.K. is the birthplace of this language.
Research your options and choose a summer English course in London that suits your needs. Check out their schedule, read customer reviews, and compare the tuition fees. Some schools provide accommodation, so be sure to ask about it!
So, are you ready to take a summer English course in London? This could be a life-changing experience!
At Nacel English School, you'll learn from highly skilled teachers and experience England as a whole. Contact us to find out more!