6 Reasons to Take English for Professionals Course UK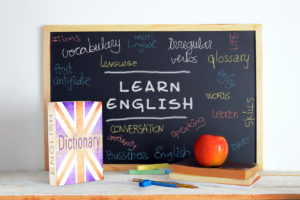 Learning a new language is great. And judging by the fact you're reading this right now, you've probably mastered your conversational English pretty well.
But maybe you want to improve your English skills but don't know if it's worth it or what route you want to take.
Well, we're going to make the decision easy for you today. We want to give you all the reasons why you should take an English for professionals class. And we've got six of them right here.
1. English Is the Trade Language
To communicate effectively between countries, the world needs a trade language. A trade language is a common language that allows countries to negotiate a trade.
Two thousand years ago, the trade language was Greek. Even the Romans used Greek to talk to people from other countries even though they typically spoke Latin.
Today the trade language is English. And being able to communicate professionally is one of the keys to successfully negotiation trade among nations.
If you're interested in joining an international business, an English for professionals course would teach you the vocabulary you need to succeed in business.
2. Employers Will Notice You Speak English for Professionals
Even just learning a language is impressive to most employers. But when you take a professional course in English, you're making sure you have the tools to write a great resume and CV.
Even if you're moving to another country where English isn't the primary language, having an English for professionals course on your resume will impress employers.
They'll know they can count on you to communicate internationally with clients and business partners. They'll know you can write professional letters and keep a professional face in international business meetings.
Many times, knowing professional English vocabulary is more impressive to businesses and corporations in countries where English is not the primary language.
So, where in business is professional English most useful? Here are a few examples:
Customer Service and Sales
One of the places professional English speakers thrive is in customer service.
When you're able to communicate professionally, you're able to build bridges between your business and another.
This is a highly valued skill in any customer service or sales job.
You'll be able to reach a broader audience and have an advantage over employees who don't have a professional vocabulary.
Business Meetings
If you want to climb the ladder in a multinational corporation, you will need to know how to speak English professionally.
Because English is the trade language, it will be the language of boardrooms and major business meetings.
If you show yourself to be competent and professional in your English skills, you will quickly find yourself talking in boardrooms and business meetings.
Marketing and Communications
Many times in a multinational corporation the marketing department will want to create literature and social media posts in English.
Most of the English-speaking world judges a company by how well it communicates. If their posts and marketing are written in professional English, then consumers and even other companies will respect it.
If you take an English for professionals course, you will be an asset to any multinational marketing department.
3. Advance Your Career Through the Best Universities
Ask yourself, off the top of your head what are the best Universities in the world?
We guarantee the first few will be in English speaking countries.
In fact, the top three universities in the world are Harvard, Stanford, and MIT, which are all American universities.
But these universities require rigorous testing and high grades for entrance into their halls. Which means that you will need excellent English skills to get in.
An English for professionals course will help you get into the best universities in the world. You'll learn the vocabulary needed to pass the intense testing these universities employ.
4. Your Reading Choices Will Multiply
Some of the greatest authors in history wrote their works in English. And by not being able to understand higher vocabulary, you are missing out on some of the greatest literature known to man
An English for professionals course will prepare you to understand older English dialects.
Reading Shakespear is hard even for native speakers. But a professional understanding of the language will make it easier for you to read Shakespeare's work!
You will be able to understand the nuances of language that may have otherwise flown over your head before. And you will have a deeper understanding of the meaning behind much of English literature.
5. You Can Attend International Events
Feeling comfortable at international conferences and being able to network through them requires a deeper understanding of English.
Through an English for Professionals course, you'll learn the necessary skills to navigate professional networking at international business and expo events.
You will get a leg up on other people who might know English but don't converse and understand at a professional level.
One of the best professional events in the world is Ted Talks. You can find translations of these talks, but hearing them in their original language and understanding them will increase your ability to absorb the lessons.
You also might find new employment opportunities by attending conferences where professional English is valued. You never know when the opportunity will arise.
6. It Will Be An Intellectual Challenge
There is no doubt that learning a new language challenges your brain. It makes you use parts of your mind you would never use.
As you've probably heard, English is one of the hardest languages in the world to learn. And as you advance in learning this language, you will find even more to challenge you.
When you take an English for professionals course, you will broaden your skill set and increase your verbal abilities. You'll be able to communicate with a broader array of people and be able to experience new cultures.
Are you looking for an intellectual challenge? Are you looking to improve your resume and jumpstart a career in international business? Or are you looking to attend some of the best English speaking universities in the world?
Whatever your goals, you will benefit from taking an English for professionals course.
Fill out an inquiry form today to find out more about our English for professionals courses.