How to Choose a Summer English Course in London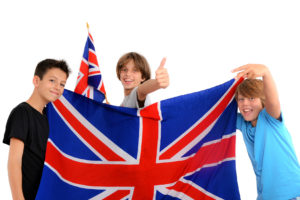 English is one of the most popular languages in the world. It is spoken on nearly every continent and across all industries.
Learning the English language will lead to more opportunities. You know you want to head to English learning school in London. But there are so many options go choose from.
But which English speaking school is the best one for you?
Read on to learn how to choose a summer English course in London.
Find out if the school is accredited
Schools will all boast that they are the best in the city. But how can they prove it?
Before you decide on a specific school, you need to make sure that they're accredited. When a school is accredited, they are examined by organisations that check for overall quality. They will check for things such as excellent teaching standards, your safety, and well managed administrations.
Some of these accrediting bodies include:
British Council
The British Counsil is one of the first organisations of its kind. Schools accredited by this body choose to join the scheme. However, they are evaluated every four years to ensure they are meeting standards.
English UK
Another of the leading accrediation agencies is English UK. There are over 450 centres across the world currently participating with this agency. They have one of the world's hardest standards that all its members must pass.
International Association of Learning Centres (IALC)
This is an organization that was founded in 1983. It is a network of schools from all over the globe that teach their country's native language. The members are carefully selected based on their quality of teaching.
Quality English
Before a school can join this network, they must first be approved by educational travel organisers. All of the schools are inspected and must prove that their students are cared for.
Understand how your classes will work
If you're choosing a summer English class in London, you want to ensure that you understand all your program will entail.
Class size
Are you looking for a more personalized education? Or do you care that your class may be larger so you can work in groups?
Your class size will determine how you learn, so when choosing schools this is a huge factor.
Range of classes
When you first start out in your summer English course in London, you'll be be placed into a particular level of learning. You may find that halfway through your course you are well above the rest of the class. Or, you may find that you need to start at a beginning level.
Before you decide on which school you will be studying at, you want to make sure you can easily switch classes if you're at a higher or lower level.
Type of learning styles
Each school will have a differing learning style. You may be focusing on reading and writing the language, or a more hands on approach.
You'll want to know up front how you'll be learning, as well as how you'll be evaluated.
Some types of learning styles:
Practice exercises and games
Written homework that will be graded
Testing and final exams
Callan method, which includes heavy speaking courses
Establish what you're paying for
Chances are you are leaving your home country to learn the language at a summer English course in London. Making this move is a large investment, so you want to know exactly what you'll be paying for.
Some things that are often included in your tuition:
Housing/Lodging and meals
Outside activities for learning purposes
Your learning materials
Remember that the pricing may be different depending on your workload. So if you're taking more classes, you will be paying more for your credits and books.
Find out where you'll be living
If you're going to live abroad, you want to ensure that you're going to be living somewhere you can call home for the summer. Lots of schools will give you a few different housing options to choose from.
Some of these may include:
Student residences
Much like university, you'll be surrounded by other students in a resident hall. You may have a roommate, but you'll be able to enjoy lounge areas and often times private kitchens.
Homestays
This option is another great way for you to immerse yourself in the environment of the English language. Many schools will find you a safe and pleasant family that will let you live in their home. With this type of living, you'll be provided meals.
Hotels and apartments
You can also choose to live either in a hotel or flat depending on how long you decide to stay in London. When you are looking at schools, see if there are any of these nearby if this is how you choose to live while you're taking a summer English course in London.
Look for a school with lots of facilities
You're leaving to move abroad to learn the language. But you should also expect more out of your future school than just classrooms.
Look for a school that has plenty more to offer. Several schools will have cafeterias, TV rooms, libraries, and common rooms. These are all great places to meet friends to study and chat. Plus, you will need a spot to eat your midday meals!
Libraries are great for those without internet access. They're also perfect for studying with larger groups.
Make sure you'll have access to social activities
When you're trying to learn a new language, nothing is better than completely immersing yourself in the culture and its people. So social activities and planned outings are something you want to look into when choosing an English learning school.
Another great bonus to these social activities is you will be able to meet other people. You'll be far away from your friends and family back home, so this is the best opportunity you'll have to meet others like yourself while you're learning the local language.
Remember these tips when looking for a summer English course in London
There are numerous factors to consider when you're looking for a summer English course in London.
From what types of classes you'll take, to where you'll live, it's best to make sure you're aware of all the details.
If you're looking for an English speaking school in London, reach out to us for more information.